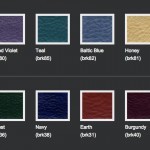 Burkshire
Presents a richly grained, antique-aged leather finish. The pattern combines a deep and subtle grain effect with a blend of traditional and contemporary colors.
View details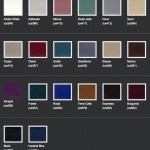 Spirit Millennium
Color truly comes to life in Spirit Millennium from Naugahyde. Designed with the colors of the new generation, Spirit Millennium represents a generously rich palette of beautiful colors including new directional soft tones and pastels.
View details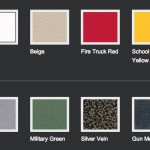 Powder Coat
Exceptionally durable finish for your table base available in the following colors.
View details